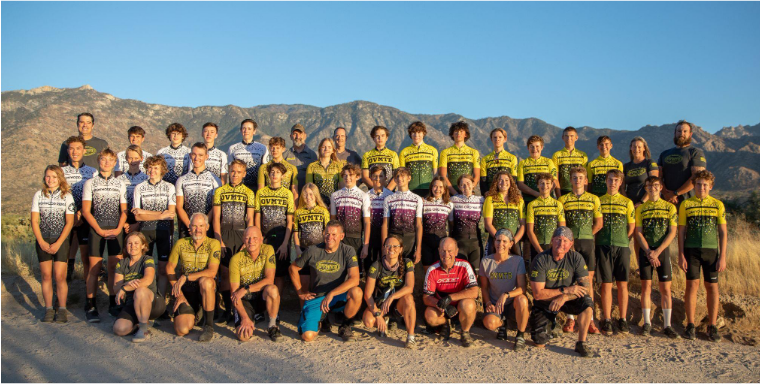 OVMTB is an inclusive club, focusing on the development of young men and women via the sport of mountain bike racing. We use mountain biking to bring kids together, enabling them to grow confidence, environmental awareness, fitness, and friendship. Representing High Schools in Oro Valley and Marana (including but not limited to) BASIS Oro Valley, Canyon del Oro, Ironwood Ridge, Marana, Mountain View, and Pusch Ridge, even Homeschool students.
Our student-athletes are from middle school through high school. Check out our Facebook page for pictures and results from our previous seasons. Preseason activities for the Fall 2022 season were in May and June while full practices started July 5th. We are unable to accommodate new riders at this time.
Interested? Don't hesitate to reach out. The club is open to all high school and middle school riders in the Oro Valley and Marana area. See the Event Calendar or Contact us for more info.